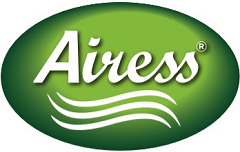 Airess is one of Rysons exclusive brands.
It offers many different aromas. The growing product range includes Trilogy 3 refills, Dehumidifiers, Air Freshener refills and Plug in air fresheners.
All Airess product ranges are exclusive to Rysons and offer a delightful array of fragrances which keep the home smelling fresh and clean.
Browse our Airess Range and shop with our great prices for all our wholesale air fresheners and pound liens refills.
SKU: RY-5207

Availability:

Out of stock

SKU: RY-5200

Availability:

Out of stock

SKU: RY-5205

Availability:

Out of stock

SKU: RY-5206

Availability:

Out of stock