At Rysons International Group, our core values are honesty & integrity in everything that we do. Having been around for decades, we have had almost 50 years to gain the needed industry knowledge to make your experience as easy, enjoyable and profitable as possible.
Rysons is a leading UK importer, exporter, wholesale supplier, pound shop supplier and B2B distributor company. We specialise in the wholesale of branded and unbranded clearance goods, with a wealth of experience in sourcing and supplying our own registered and exclusive brands at the best prices.
A wide range of products are readily available to you- from fancy goods, to pound lines, health & beauty, party products, clearance stock and more! With over 5,000 product lines, we've got you covered. We are proud to present our product brands:
Also specialising in global overstocks, our company has become one of the leading suppliers in clearance stocklots worldwide!
How did we get started?
The inception of Rysons International Group was a tale of foresight, determination, and a commitment to principled business practices. Almost five decades ago, a group of visionary entrepreneurs recognized the need for a company that would redefine the wholesale and distribution industry through a foundation of integrity and honesty. This vision culminated in the establishment of Rysons, a company that began with a steadfast belief that every business endeavor should be underpinned by the core values of honesty and integrity. Over the years, Rysons has evolved from its humble beginnings into a thriving enterprise, with each chapter of its journey marked by a dedication to learning, adapting, and consistently providing value to its customers.
What makes our company unique?
Rysons International Group stands out in the competitive market due to its unwavering commitment to its core values and its extensive industry expertise. What truly sets Rysons apart is its genuine dedication to honesty and integrity in all aspects of its operations. This commitment not only fosters trust among its customers but also shapes its interactions with suppliers, partners, and employees. Another unique aspect is Rysons' diverse product range, which spans over 5,000 product lines across various categories. From branded and unbranded clearance goods to their exclusive product brands, Rysons offers a dynamic assortment that caters to a wide array of customer needs. This versatility positions Rysons as a comprehensive solution provider, capable of meeting both local and global demands.
Why do we love what we do?
The love that fuels Rysons' passion for its work stems from the profound impact it has on people's lives. Every transaction, every partnership, and every interaction is an opportunity to create value and make a difference. Rysons thrives on the knowledge that its products contribute to enhancing people's daily experiences, whether it's through products that bring joy, wellness, or convenience. This sense of purpose is deeply fulfilling for the entire Rysons team, as they witness the tangible impact of their efforts on a larger scale. Furthermore, the company's commitment to honesty and integrity brings a sense of pride and satisfaction, knowing that they are upholding values that define not only their business but also their personal integrity. In essence, the love for what they do emanates from the genuine belief that their work matters, and the positive ripples it creates resonate far beyond the confines of commerce.
Located in Manchester, UK, our in house showroom is perfect for you to browse our products with the help of our experienced sales team to see which goods would be the best fit for your business. We've been in the game for decades, giving us plenty of time to have gained the needed knowledge on the market to help trade customers and businesses like yourselves. Having dealt with businesses in the UK, Europe and many others around the world, this invaluable experience makes our advisors more than well equipped to help you decide which of our products are best for you.
Customer service is at the forefront of everything we do, so extra effort is taken to ensure our suppliers' brands & distribution channels remain uncompromised and deliveries are made on time and in full. All orders no matter the size are delivered with love & care. Plus, we work closely with a number of transport companies who are able to offer a fast and efficient delivery service to our national and international customers. We understand how important your time is, which is why we also offer our click & collect service for those who don't want to wait. Orders can be collected from our Manchester Warehouses, free of charge.
Our online system on the Rysons website is user friendly and simple to use, making placing orders a quick process. Once signed up, simply input your details once, as they are then stored in our system, making it easy to order in the future. Security is extremely important to us, so all transactions are done via Sage Pay. This is encrypted, ensuring your information is protected.
As customers are at the heart of what we do, we constantly strive to offer the best prices possible providing customers of ours with exclusive trade prices, discounted rates, offers, deals and more. We seek to ensure that our customers journey is built on the foundation of our core values: Honesty and Integrity. At Rysons, we pride ourselves in guaranteeing our values are cemented in the way we run our business. All of our team are hard-working, passionate and willing to go above and beyond to provide the most efficient service for both our customers and suppliers. Any problems can be helped by our in-office team who are ready to pick up your calls & answer your emails- if you want a really speedy answer you can use our live chat feature on the website!
Read more in our blog post Why Shop From Rysons?
VAT Number: 151426981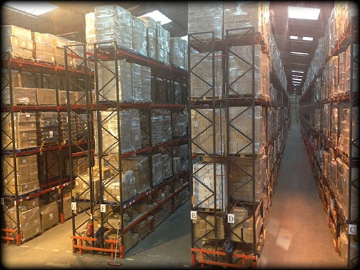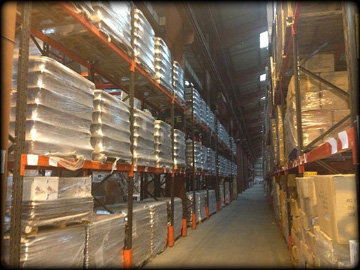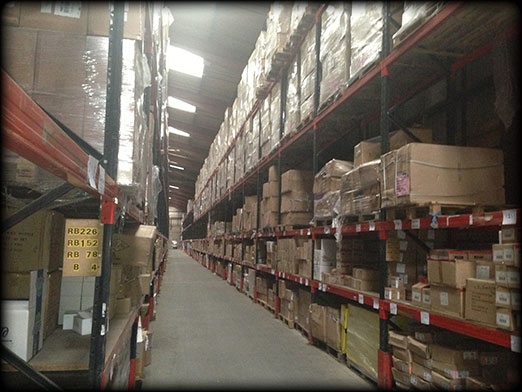 Rysons International Group